At 7:10 pm we went to the New Jersey State theater (a 5 min walk from where we live) to see Whoopi Goldberg, and we had loads of fun. The show started at 8 pm and she was hilarious I laughed so hard that my ribs were hurting 😀 She talked about religion, politics, her childhood, her grand kids (very funny stuff) and how times had changed. When it came to politics I love the way she pointed things out in a comical way that made you think how true it was. She said her birthday was in 2 weeks, she'll be 50 years old. Overall we had an enjoying evening, too bad cameras were not allowed. I took a few pics but they didn't come out that clear because of the spotlights, these are the best ones:
Whoopi on stage (damn the lights)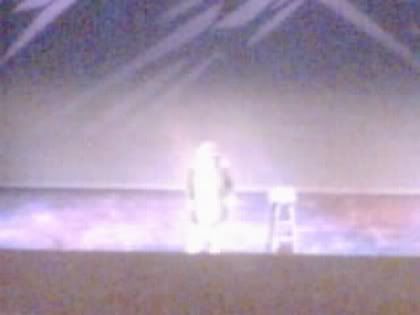 People leaving at the end.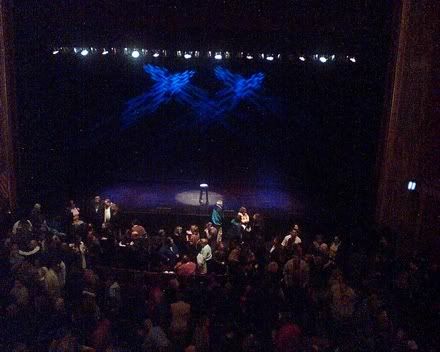 { 3 comments }