Pearls you're right they are driving me insane! 😆 but I love them. I know I didn't update for a while (that's what happens when you have 2 kids close together in age) I've been busy busy. Alethea keeps us up all night and what's funny is when she starts crying Ali wakes up crying too. Yeah at night they both sing. I can't believe Alethea is a month old already she looks like her brother everyday except her hair is longer and darker, okay here's the pics I promised.

Alethea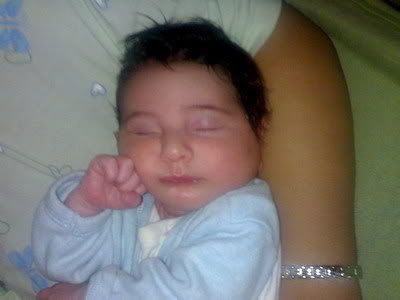 Ali when he was her age.


p.s. i will try to update whenever i have time.