A couple of months ago my sister told me she redesigned her room, and I must say it looks interesting in a horrorish way. For one thing the walls were painted either dark red or black, yes she is a bit in the "dark side" of the force 🙂
That's the picture on her door, kinda gives you what you'll be expecting 😀
Entertainment center.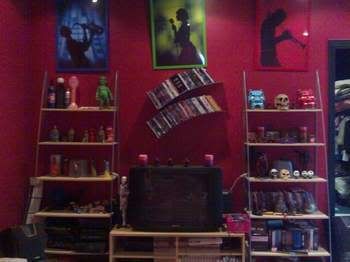 Weird tissue box or nose or whatever you call it.
Some of my sister's skull collections.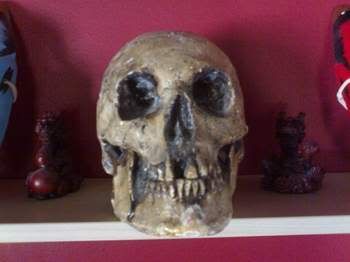 Here is some of the masks she has.
This one is my fav cuz if you turn it up or down you'll have either a smiling or sad face.


My sister's collects these metal sculptures that i think are made of car engine parts.
Predator
Alien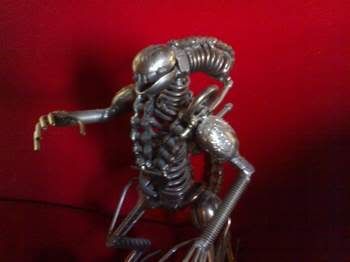 And finally this is the coolest thing i have ever seen it's called Snake wine and believe it or not it's a speciality in Vietnam, if you look closely you could see the snake and black scorpion in there.