Finally i met the great Sherrilyn Kenyon aka AG (Author Goddes) at the book signing, oh my GOD! she's a very wonderful down to earth person. She was impressed when i told her I'm her biggest fan from Kuwait (wonder if other Kuwaitis read her books?). We were sitting waiting for her and when she came people starting clapping and sheering (i was PSYCHED), then she answered a few questions about her Dark Hunters (gorgeous men) and her upcoming book Unleash the Night a Were Hunter story. After that we stood all in line for the book signing I've met wonderful people and it was fun talking about the series and characters, it was amazing how i felt accepted and welcomed (with me wearing my head scarf and all). So when it was finally my turned i told her my name and she remembered me from a previous on line chat she does with her fans once in a while (it's not that hard to miss someone from Kuwait hehehe) we hugged we talked she signed my books and then my sweet DH took our pic, man what a wonderful day it was 🙂 now time for some pics :
Sherri signing her books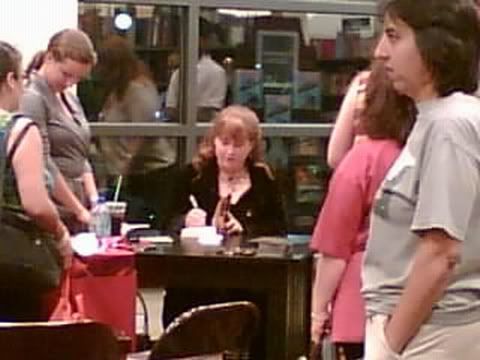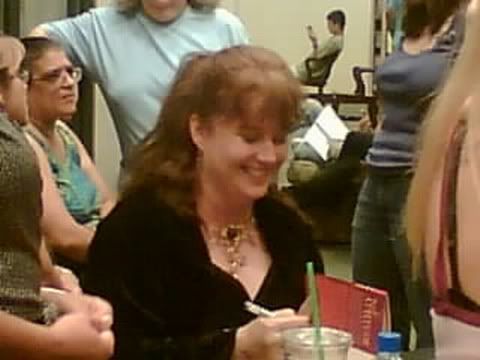 Thank you Sherri

Sherri's quote "YOU FANS ROCK!" and "You guys really make it all worthwhile"
P.S. Forgot to mention she said she spoke 12 languages! the woman is simply amazing.